Industries We Serve
Our WordPress design and development client base includes everyone from late night bloggers in Singapore to large enterprises and universities within the United States.
Our broad experience and knowledge includes a mix of B2B and B2C clients that reside in our home state of Michigan while also reaching into far away destinations such as Australia, Costa Rica, and Kenya. We've worked within industries such as academics, healthcare, manufacturing, financial services, and many more.
How Can We Help Drive Your Digital Transformation?
Are you reaching your digital potential? If not we'd like to help. Whether you need custom website design and development or search engine optimization, we'd like to help the world learn about you and your story.
We'll work with you to create a user experience that creates a meaningful interaction and encourages conversations. Along the way we'll teach you about best practices within web design, WordPress, content marketing, and SEO.

Website Design
& Development
We'll dig into your business and target market, then we'll create a custom website design that is optimized for maximizing your position in search and converting visitors into tangible ROI. All sites are coded to best practices and modern coding standards.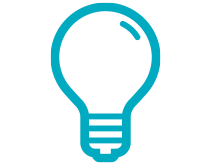 SEO Consulting
Services
Our resident SEO expert will dig into your offering, competitors, and target market. Once done she'll help set an SEO strategy for your website and together you'll work through keyword research, site mapping, and on-page optimization.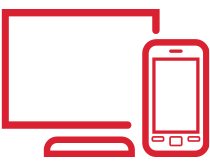 WordPress Support
& Maintenance
We'll keep your website secure and up to date, so you can worry about what really matters – growing your business. WordPress support and maintenance is available in monthly contracts with no long-term commitments.
Working with your team has been a dream. The level of professionalism was truly world class. I especially appreciated the organized approach and detailed checklist used throughout the entire process. Most importantly, the finished product was exactly what I wanted… only better! You have a fantastic team, and I'm so, so happy that I hired SUNTECH.
I am in love with the entire team of SUNTECH! They have created something that is nothing short of magic with my new web page and I'm in love with that too! They nailed it. And they did so masterfully, guiding me, partnering with me, informing me, advising me, even pacifying me when my nerves got the best of me. I am forever grateful.
Let's Create Something Together
We'd love to help you create something amazing.
Reach out to us and tell us about your vision.